Regular price
Rs.999.00 PKR
Regular price
Rs.1,500.00 PKR
Sale price
Rs.999.00 PKR
Unit price
per
Sale
Sold out
Pet Hair Remover Magic Fur Cleaning Brushes Portable Household Cleaning Brush Dust Brush Electrostatic Dust Cleaners known as Fur Wizard
Specification:
Use: Clothes
Material: Plastic+flannel
Color : Red ,Deep Blue,Light Blue,Grey,Orange.
Packing list: 1 X Hair  lint brush
1 X Self-cleaning base
How to Use Fur Wizard?
Gently brush your fur remover across surfaces that may have pet fur, hair, and lint.
When the brush is fully covered, simply dip it into the self-cleaning base. All the fur, hair, and lint will get trapped inside the base and when you remove the brush, you will have a clean brush again.
When the base becomes full, take the cap off and empty the collected fur, hair, and lint into a waste bin.
Fur Wizard – Pet Hair Remover Brush – Fur & Lint Removal Brush with Self-Cleaning Base – Dog & Cat Hair Remover for Furniture, Couch, Carpet, Bed, Car Seat, Clothing
Quickly and Efficiently Pick Up A Lot Of Mess  
Need to remove pet fur, hair, or lint from your clothing, furniture, couch, carpeting, bedding, pants, or even your car interior? No problem! Our Brush works wonders at keeping these furry places free of unwanted fur, hair, or lint; a must-have cleaning tool for your clothes and furniture!
 Double-Sided Design
You don't need to use an old one-sided hair remover anymore when you can double the cleaning power with our uniquely designed two-sided lint brush. Our brush provides 2X the Cleaning Power to brush away messes 2x faster than any single-sided lint brush, simply flip the paddle sides as needed. It makes cleaning faster, simple, and more convenient
Self-Cleaning, No Refills Needed
Unlike your tape-style lint roller, this fur remover brush has been designed to self-clean. That's right. All you have to do is dip the brush into the cleaning base and pull it out. You no longer have to waste money on refills. Save time and money
Easy to Use
Follow the direction or grain of the bristles when brushing (going against the grain, not going with the grain). Next, dip the brush into the self-cleaning base and pull it out to remove the collected fur or lint from the brush, which remains in the collection tray at the bottom of the base. Lastly, pull out the tray and discard the contents. Simple and quite amazing
 The satisfied customer purchase experience
It's time to remove lint and pet hair with ease. We strive to provide the best quality pet hair and lint removal products
Share
View full details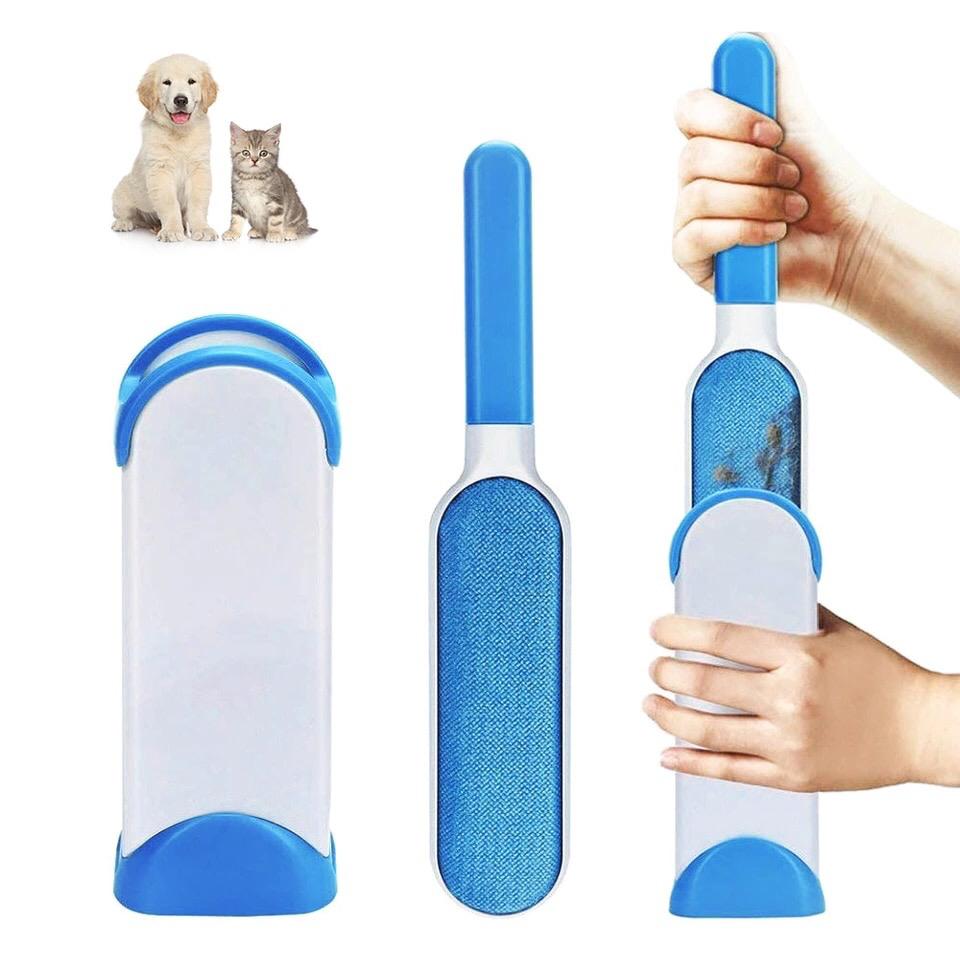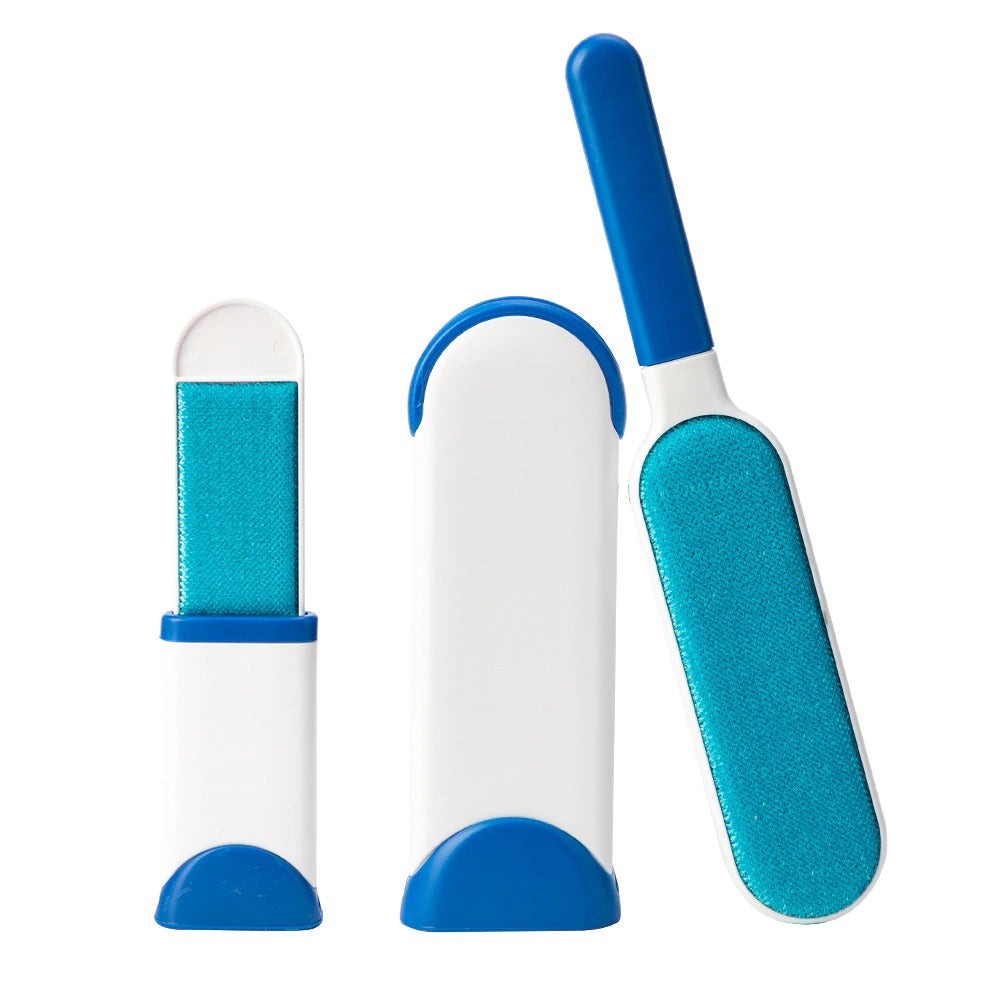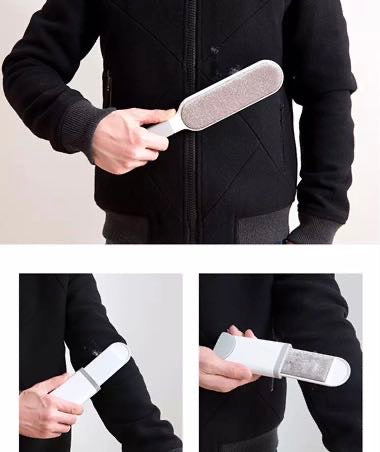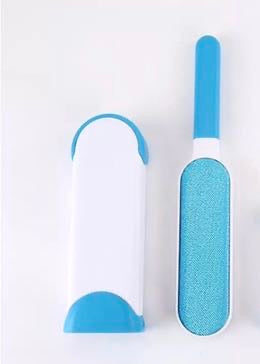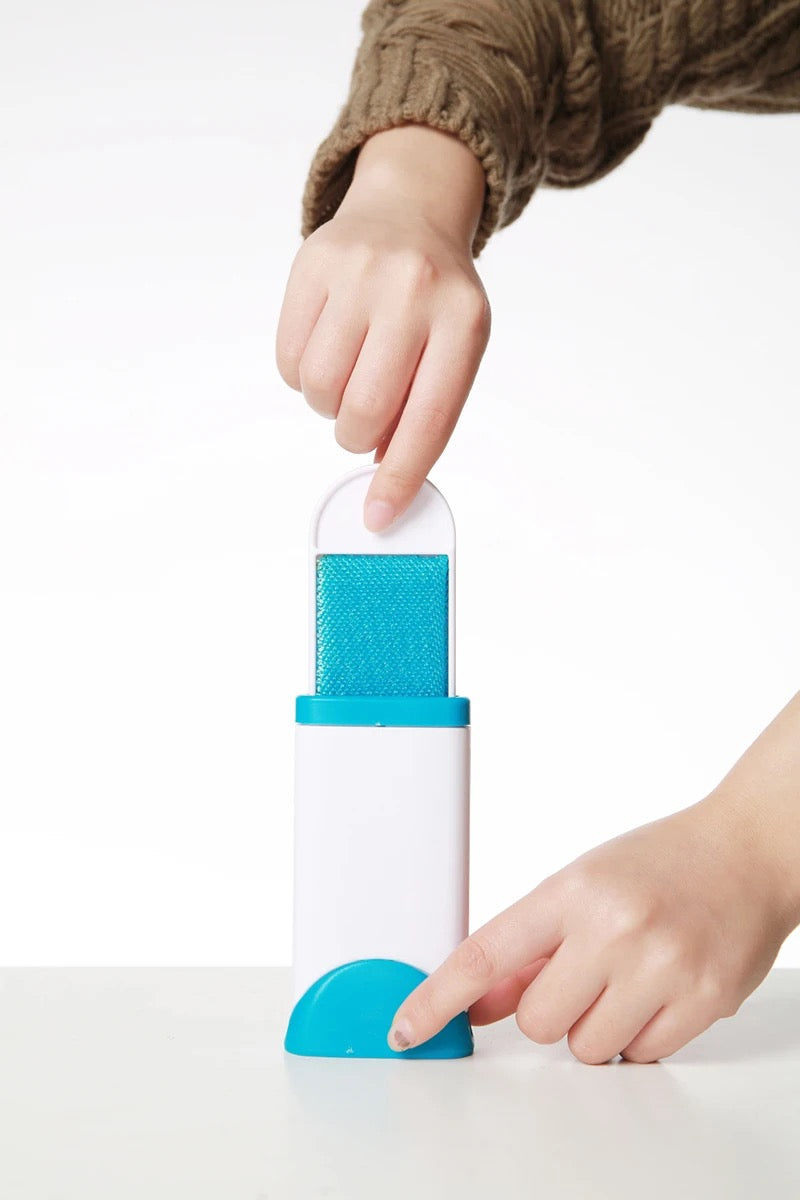 Fur wizard
Good to remove pet hair from all type of fabrics
Fur wizard
The product quality is very good. But you have to rub 3 to 4 times to remove all small hairs its for the guidance not a complain. Highly recommended.
Brush
Highly recommend
For especially during traveling...